Welcome to Zebra BI for Excel! Whether you're creating business reports in Excel, ad-hoc analyses, planning, or report prototyping, you can find out more information about your options here.
To get started with the new Zebra BI for Excel, follow the initial setup guide and import a free version directly from Microsoft AppSource Marketplace. The initial setup guide features step-by-step instructions for importing the add-ins, adding your data, and upgrading to the Pro version for more advanced visualizations.
Search through our extensive library of articles and guides to learn first-hand how to fully utilize the tools at your disposal, to create advanced visualizations in Excel that offer immediate insights in just a few simple clicks. Use actionable analytics to tell your company's story.
In this section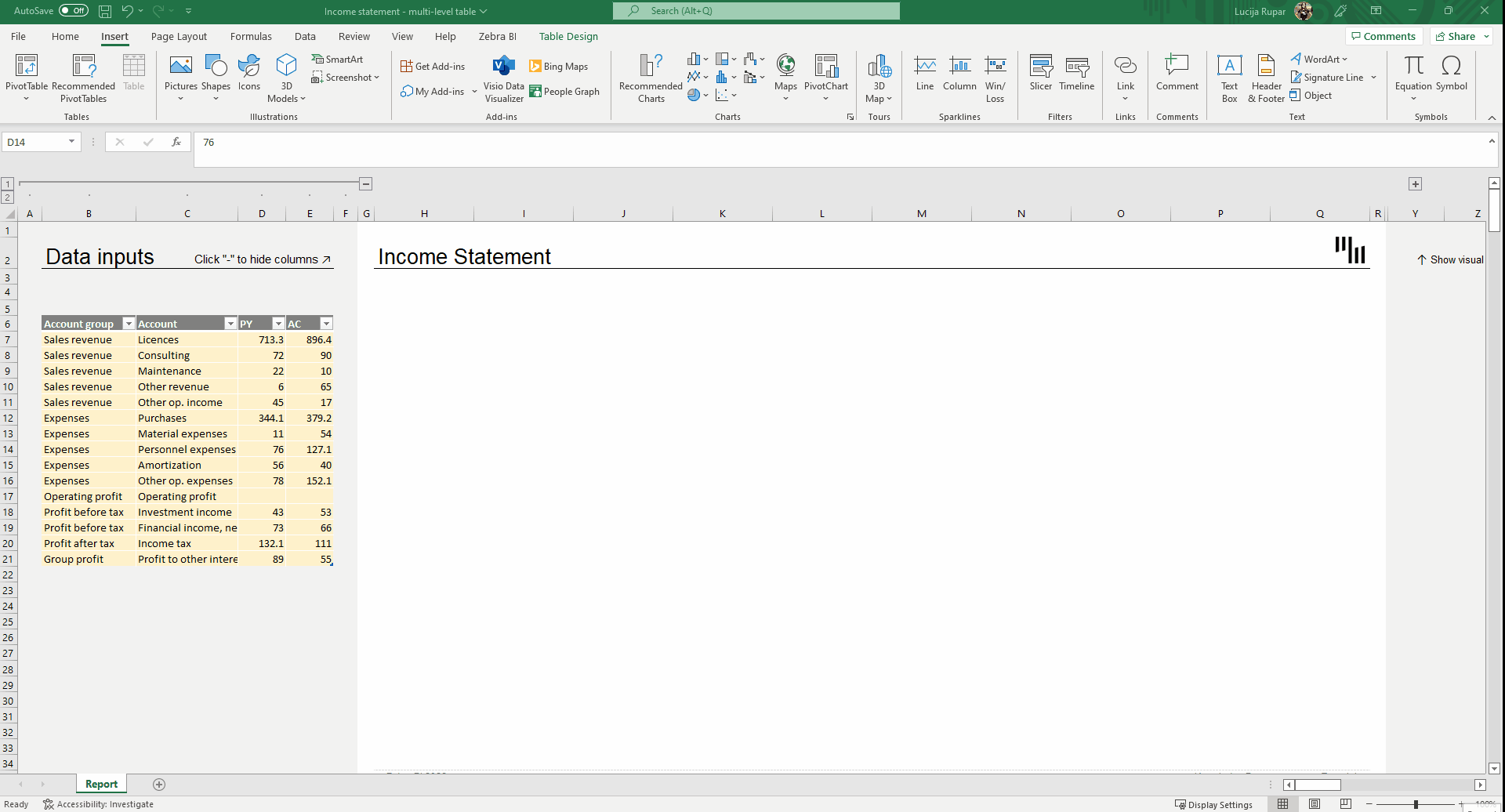 ---