Flexible row formatting means that the user now has the ability to completely change the format of rows in Zebra BI Tables. For every row in a table, you can now change the font color, the color of the bar for this particular row, number formats, and more.
Watch the video to learn how flexible row formatting works.
Why is flexible row formatting important?
First of all, the design features will help you highlight certain important elements in the structure of rows in your tables, and secondly, in case you have several KPIs present in rows, they might be completely different from one another (revenue, number of employees, revenue per employee, percent, etc.). You can now change this directly in the Zebra BI Tables visual.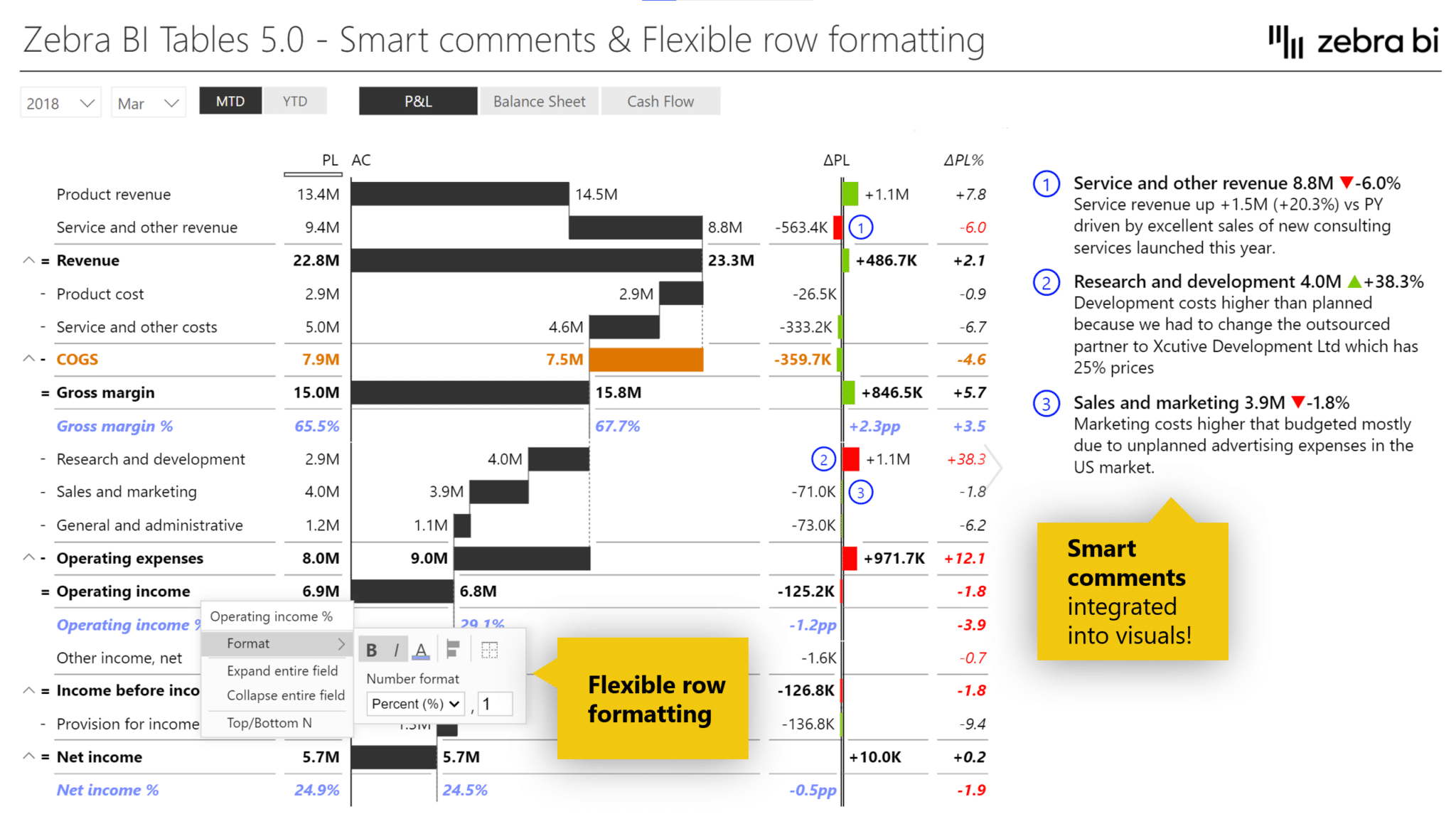 How to do it?
1. You'll find the format item on the menu where you can change a couple of properties for this selected row. Right-click on the selected value (e.g., COGS) to open the menu.
2. Choose the Format option and play around with different settings for the selected row. Try changing the color and save that setting. you can also change the color of the bar for a particular row and the number format. Each individual row in a Zebra BI Tables visual can now be displayed in a separate number format. Another option is to format the section to select percentages, in thousand, or without units.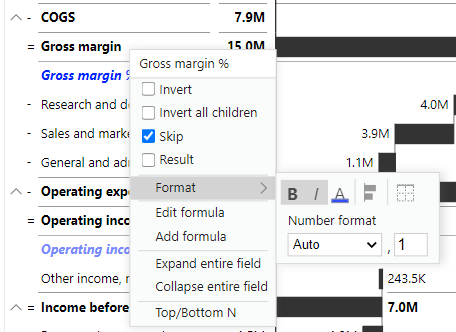 This feature was a part of the Zebra BI for Power BI 5.0 release.