If you want to experience the full power of Zebra BI for Power BI visuals, you're going to need to enter the license key to activate the Pro version.
Watch how to import and set up your Zebra BI visuals from the AppSource.
Import Zebra BI visuals from AppSource 
In your Power BI click on the three-dotted icon (…) in the Visualizations pane and select Get more visuals. Search for "Zebra" in the AppSource to find all Zebra BI Tables, Charts, and Cards visual.
Don't have the license key yet? You can sign up for a
free 30-day Pro trial or simply purchase your license via
our website.
Add your data 
Select any of your data fields on the right and drag one to a blank Zebra BI visual. The "Info" button (Zebra BI logo) will show up right in the top-right corner.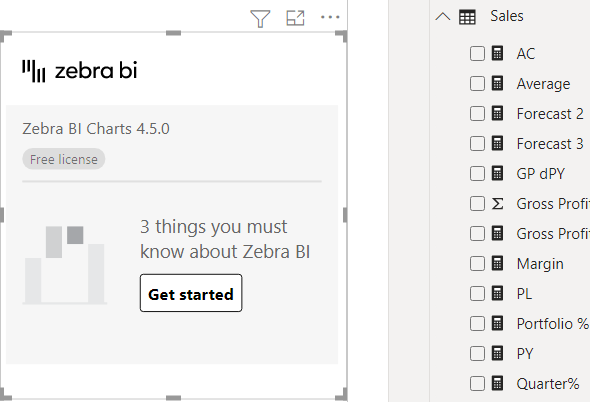 ⚠️ Temporary notice: If you don't see the logo or the "Info" button in the top right corner, please keep resizing your visual until you can see it. This issue appeared due to the latest changes in Power BI and we're already working on fixing it. Thank you for your understanding! 
Insert your license key 
Click on the "Info" button. Copy the license key you received after purchasing the Pro version or subscribing for a free trial and paste it into the activation window.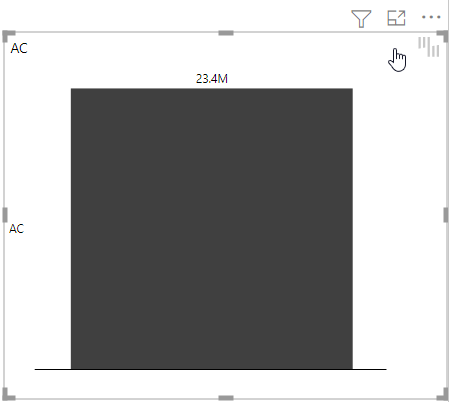 That's it! You're ready to start building your reports and dashboards with Zebra BI visuals. Learn more about what type of tables, charts, and cards you can use to create reports that are actionable and understandable.